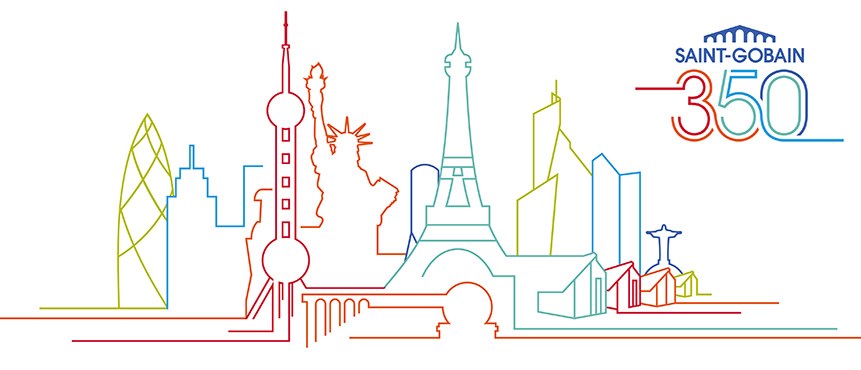 A part of the international Saint-Gobain network
We are a part of the international Saint-Gobain Corporation, which is the world's leading building material supplier. The most important values for the company are saving energy, being environmentally friendly, innovative and safe. We take make use of the corporations whole international knowledge and experience for our customers' benefit.
Saint-Gobain has over 179 000 employees in 67 different countries, and its turnover is 40,8 bn € (2017). In 2016, we celebrated our 350th birthday.
On the Saint-Gobain association's website http://www.saint-gobain.com/en you will find all of the corporation's different companies around the world, as well as their contact information.
Saint-Gobain in Finland
Alongside LVI-Dahl, in Finland the Saint-Gobain corporation includes:
Saint-Gobain Finland Oy produces working solutions for building construction and renovation, which save energy and increase the comfort of living. Construction Products serve their customers with strong trademarks such as: Ecophon for acoustic ceilings, Gyproc for light building with a plaster base, ISOVER for building insulation, Saint-Gobain PAM Finland (former SG Pipe Systems Oy) for technical building and regional piping systems, and also Weber for mortar-based solutions for building construction and renovation. In addition to Finland, Saint-Gobain Construction Products sector operates in Denmark, Estonia, Latvia, Lithuania, Norway and Sweden in the Nordic and Baltic area.
Glassolutions is the leading offeror on glasses and glazing solutions in the architectural building, maintenance, door, window, and accident clearance industry.
Further information can be found at www.saint-gobain.fi